Details

Category: Latest
Hits: 9484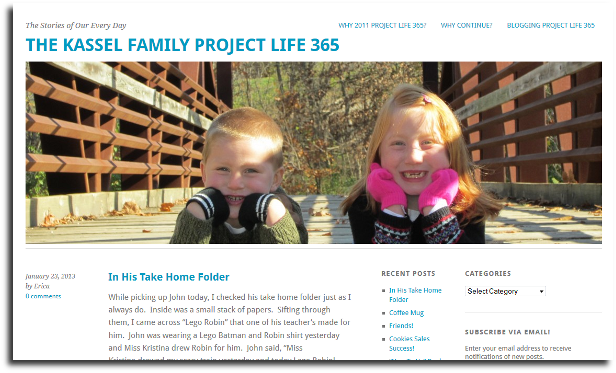 For those of you who might still have this site tagged in an RSS feed or any other means of following it, you've noticed that it's been eerily quiet for about the past year.  This is because Erica started her Project 365 Blog, and she's been religious about posting there daily.  You can find it at http://p365.kasselfamily.org.  She found that WordPress made it incredibly easy, so it's got its own site rather than being a category here.
That being said, this page is not completely dying.  It's become more simply a portal for the rest of our stuff.  The recipe database, photo gallery, etc. are all linked here, and if we have anything else to add it will be linked here as well.
Thanks for following!